Steps:
1) First teams experiment
2) Evaluate, improve and start new teams
3) Create a vision on long-term Agility
It starts out small. One or more teams either spread across the organization, or all in one department - start working with aspects of Agile. Often Scrum teams are set up: the most well-known
Agile method.
Often only the rituals are adopted to begin with: working in two-week sprints, working with a backlog, having a Scrum Master, et cetera. Business otherwise continues as usual: the team consists of people all from the same department, for example. Ideally' this team would be multidisciplinary from the start: people from Marketing sitting in with IT, Finance and Operations and other functions to get one or more projects done.
'But that is often a bridge too far, and the first Scrum teams usually come entirely from a single department. The deployment of
an experienced Agile Coach can make a major difference here.
'GO AGILE' DECISION
Leaving the experiment phase involves
formulating a vision on where the organization
wants to be as a result of working
Agile. This will serve as a compass to
navigate by.
WHAT'S IN THIS PHASE FOR YOU?
Benefit: Self-organizing capabilities grow with each team you set up. People start seeking out organic, informal connections in your organization. Innovative approaches spring up. People start discovering how time-tomarket might be shortened if certain
conventional barriers didn't exist.
Those barriers won't be addressed until
further along the transformative journey
though.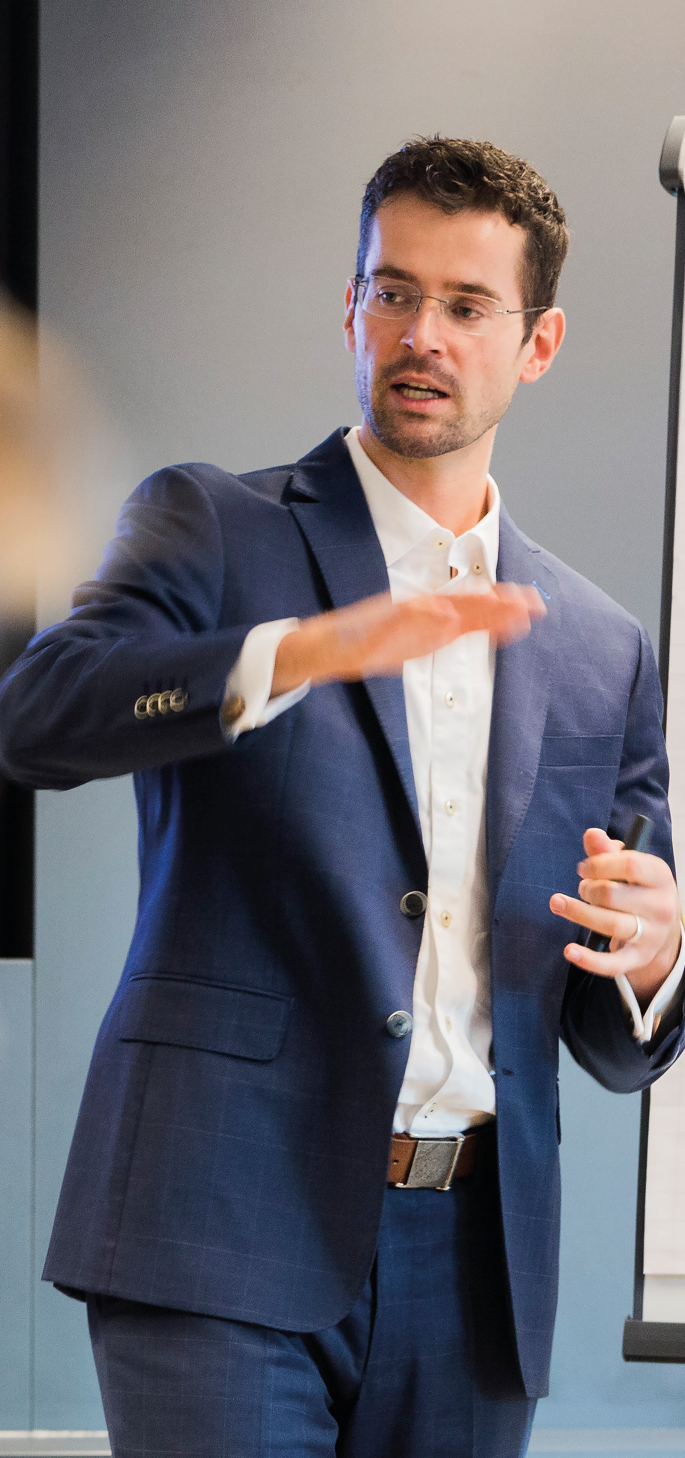 The author, Gladwell Academy trainer
Abram Janse explains the journey.